Introduction to Competency Management
What is Competency?
---
Competency is a concept.   One which is often confused – and there is no single commonly accepted definition.
Synonyms commonly listed for competency include ability, capability, skill, capacity, accomplishment, proficiency, competence, knowledge, expertise, mastery, know how, savvy.
However these are not all one and the same.   For example Knowledge is a type of competency, as are Skills.   Knowledge is about concepts and procedures. Skills are about actions.
Ability, Capability and Capacity are all about potential -a person may not think of applying their ability in a particular situation.  (the main reason so much training is not used on the job).
Accomplishment is the value gained from application of a competency.
Proficiency,  Competence and Mastery are about levels of competency.

It is important to be precise in the terms we use so that we don't end up confusing ourselves.    Our preferred definition of competency is knowledge and skills applied (and observable in use) on the job.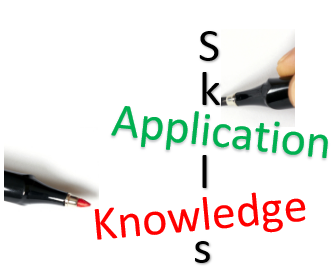 What is a Competency Framework
Competency Frameworks. sometimes known as Competency Models, are sets of competencies that are of the same category and structure.    An organization may have a number of different competency frameworks – each with its own purpose.     For example in healthcare each discipline has its own competency framework or even multiple frameworks.   The competency structures in the framework vary according to the complexity of the content and the way in which it will be assessed.
How are competencies frameworks developed?
Competencies have been used in three distinct ways;
• educational standards
• behavioural repertoires
• organizational competencies.
Educational standards describe job outcomes, or job knowledge and skills assessed by an observable criterion. Different criterion statements may be used for different levels of competence.
Following this approach we define competency as knowledge, skill and its application on the job.    The word 'Competency' describes the overall area,  'Competency Standards' the specific knowledge or actions.
The word 'Competence' describes the level of competence achieved.  There can be different standards for different levels of competence – for example Entry Level, Intermediate and Advanced.
The Behavioural repertoire approach is about the psychological aspects – trait based competencies such as Composure or Perseverance.  It aims to identify star performers and the sets of competencies they have.  It is assumed that these competencies are causally related to successful performance and that other individuals can be trained to use them.
Unfortunately neither of these assumptions has been validated in practice.
Trait type competencies based on personality are difficult to change or acquire.   'Personality'  by definition means enduring patterns of behaviour.
The idea of collective core organizational competencies that could provide and sustain competitive advantage was introduced by Hamel and Prahalad in 1989 (link).   As such they are forward looking.  They take into account the changing business environment, new technologies and likely disruptive forces.    They can be translated to the values based behaviours that support organizational purpose, as well as emergent technical competencies for the future.
Common Competencies Types
---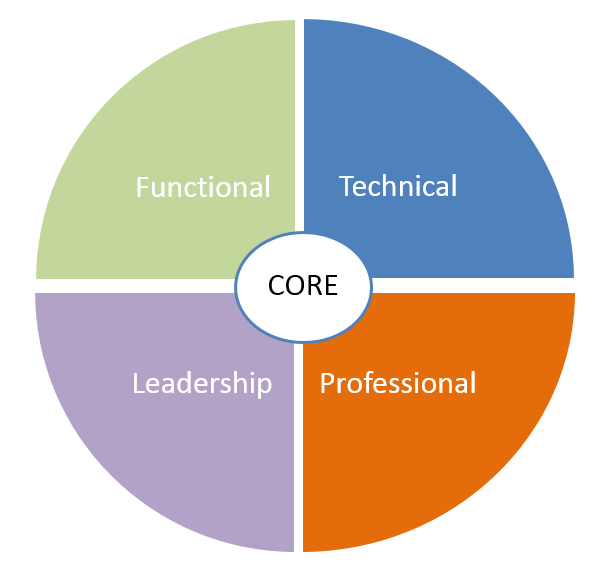 Core Competencies
Core competencies may be derived from the Core Organizational Competencies – an example would be customer centred service.
They may also be foundational knowledge and skills required by all staff – communication and teamwork are examples.
Functional Competencies
Functional competencies are those that are required by people in the various common organisation support functions such as Human Resources,  Finance, Customer Service.
Technical Competencies 
Technical competencies are those required by staff in IT, service and manufacturing operations.
Professional Competencies
Some professions have sets of generic competencies that are published and required by their professional associations in order to maintain practising certificates.  Healthcare disciplines are a good example.
Leadership Competencies
There are various generic competencies that are suggested for those in leadership roles.  These may vary by leadership tier,. They may include individual leadership competencies in organisations where staff are expected to show leadership and are given the scope to work more autonomously.
What is Competency Based Management?
Competency Based Management means the use of a Competency System in HR and Operational Practice for the following activities;
Recruitment & Selection
On-boarding
Operational job competency assessment & development
Regulatory Compliance
Health & Safety
Leadership Development
Workforce Capability Development
Staffing
Risk Management
Importance of Competency Management
Competency Management is a foundation element of Human Resource Management.   Many years of independent research have clearly demonstrated that people who are the best performers on the job have the highest level of job related knowledge and skills – competency.
Obviously competence on the job reduces the likelihood of costly errors.
Making competency expectations clear helps ensure that staff share accountability for their own development.
When compliance and safety expectations are defined as competencies they become measurable and observable.   Compliance is improved because people pay attention to those things they know are being measured.
Steps in Competency based analysis
The goal of competency based analysis is to create a job profile.
There must be a clear list of job accountabilities, tasks and expected outcomes
Competencies are derived from tasks.
 Tasks must be formatted concisely starting with a verb
 Pay attention to wording and make it as concise, direct and specific as possible avoiding generalities – example " as appropriate'.
Keep each task as one sentence – ideally do not combine 2 tasks in one sentence.
---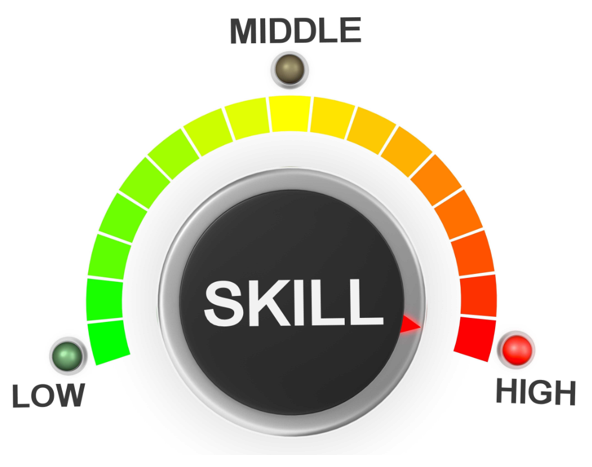 Once tasks are written in this format they can be analysed for competency – knowledge & skills requirements.
Consider is there any pre-requisite knowledge requirement – e.g. of guidelines, protocols or procedures, or of technical/functional subject matter
Consider what the person needs to be able to do – skills – in order to complete this task.  e.g. use a particular piece of equipment.
For technical tasks you may want to assign competencies to levels.

Basic level requires some specialised knowledge but competency requirements are mostly clerical in nature – e.g. recording information
At the mid level a higher level of expertise is required along with the ability to make judgements and use discretion
At the highest level extensive expertise is required along with judgement and discretion and the ability to respond effectively to unexpected situations.